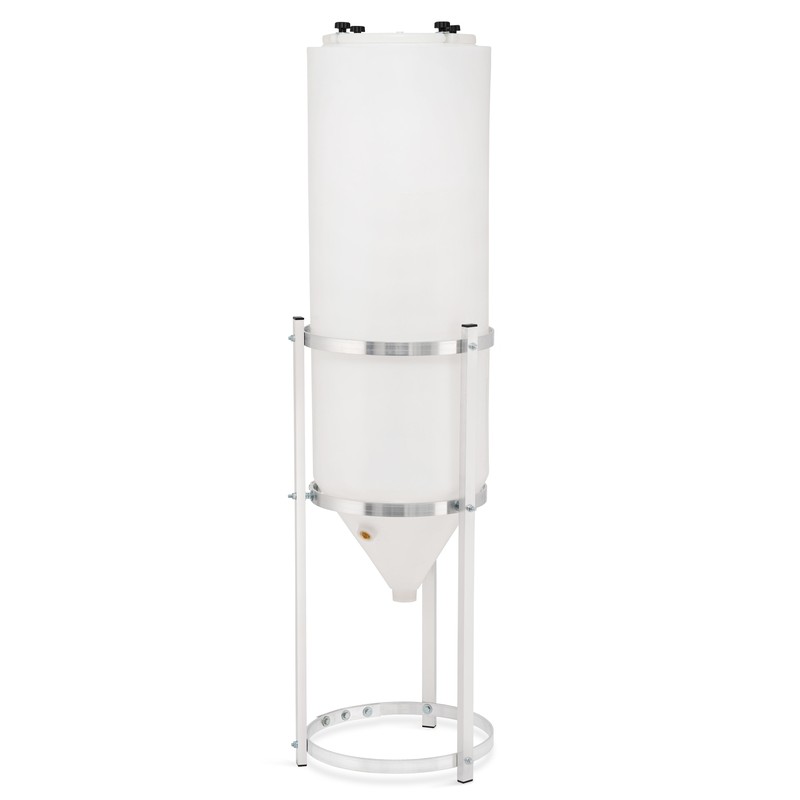  
Conical fermenter 115 liters (30 gallon) with stand
Conical fermenter  115 liters with stand 
Product customization
Don't forget to save your customization to be able to add to cart

Privacy policy - all information can be found at the bottom of the page in the Our company tab.

Delivery rules - all information can be found in the regulations at the bottom of the page.

Delivery rules - all information can be found in the regulations at the bottom of the page.
---
Conical Fermenters 30 gallons ( 115 Liters) with stand
---
Our digester allows to perform a primary and a secondary fermentation in one vessel. Thanks to that, we can save up to 80% of time and power to prepare our favorite beverage. The large lid makes cleaning of the digester very simple even in hard to reach parts such as valves- they can be easily cleaned without disassembling. A professional cone system allows to collect yeast for the next fermentation process.
Our digester is made of LDPF material, characterized by strong durability and flexibility. Our digester have an attest for contact with drinks.
The digester has two valves made of brass. Both of them are extremely durable and unlike other available digesters with plastic valves, cannot be damaged during the proces.
Considering the opinions of our clients, we added a measure that lets you measure your favorite beverage in gallons or liters.
The digester can be also used for other processes, such as, wine making. Thanks to 2 valves, this process is very easy. Once the fermentation is done , we collect our favorite drink from the side valve, while through a suitably wider lower valve ,we can get rid of the wastes of the fermentation.
Specyfications :
Made with LDPE: Food Grade
The volume of the digester:30 gallons (115 liters )
Drop valve: 1 inch brass
Side valve: 1/2 inch brass
Frame: made of aluminum
Pressure cover: double-walled cover with 4 screws in the framework
Cover gasket: Butadiene nitrile rubber (NBR)
Product hes got Certificate of national institute public health Nr H-HŻ-6071-0160/14/C
The fermentation kit is brand new in an original box and is shipped ready-to-use directly from the manufacturer. This is a complete kit necessary for fermentation process
Straight forward and good quality does exactly the same as the blingy stainless ones at a fraction of the price.
---
80-liter (17 inch) fermentation container - example film
---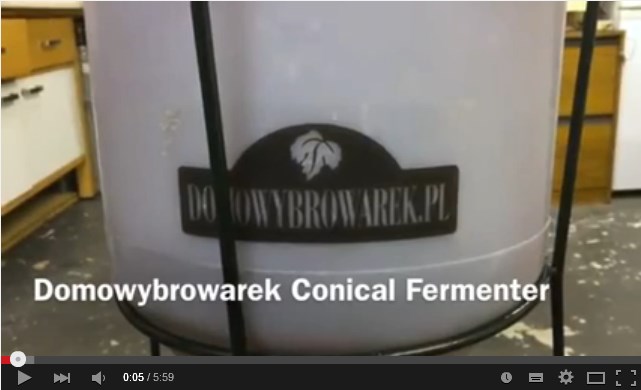 ---